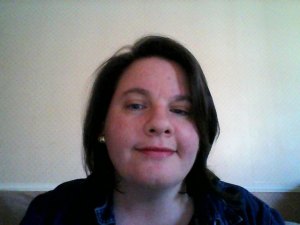 Hello. My name is Miriam Slozberg. I am an SEO and social media consultant, astrologer and mom to three children. Two of them are human and one of them is furry. I am a proud mom to my daughter Stephanie (born 2002), son Jordan (born 2004) and my Bichon Frise, Brady (born 2008, just in case you wanted to know).
My husband is Brian, and we have been married since 1999. We went on a Mediterranean cruise for our honeymoon and that was an awesome trip. It was a honeymoon literally in every way because little did we know, we had challenges that we had no idea we were going to face later on. For one, after many months of trying for our first baby and not being successful, it was confirmed we had some infertility issues. I have PCOS which was a major cause. We attempted 2 IUI cycles with clomid, and after the second try in August 2001- I found out I was pregnant with my daughter. It was definitely a joyous occasion. Then in later 2003 I had found out, by surprise I was pregnant with my son. I was shocked because I did not think that I could conceive naturally. However, Jordan had a traumatic birth and inhaled meconium. He was sent off to the NICU at Sick Kids in Toronto. Jordan a little later on was diagnosed with autism and ADHD. Raising Jordan has been challenging, however I feel it was something that I needed to experience as I have become more accepting, spiritual and assertive.
I used to be the shy one, and now if I need something heard loud and clear, I will express it. Loud and clear. That is what the main purpose of this blog is. I am using it as an outlet not only to express what I need, however I know there are many other moms who have had similar experiences I have. There are many other moms in a similar position as myself. I will be speaking about anything and everything about my life as a mom. I will share the good, the bad, the ugly, and whatever I feel I want to get out.
A little more about me. For a long time I have had an interest in the spiritual side of life, as well as business in general and took business courses in college. I received my astrology certification in 2006. I have a personal and updated outlook on what it means to operate a business based on spirituality in this day and age of the world wide web economy. I combine my skills, sensitivity and knowledge of new social media and web marketing into every project I work on. I have also written two spiritual based books as well as several ebooks (which some are co-written) on social media influence. If you want to find out more about my work, visit my other site http://www.miriamslozberg.com.
I also do accept advertising/ads and links on my blog.