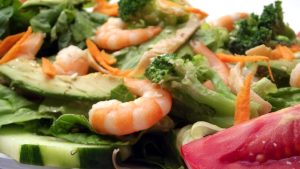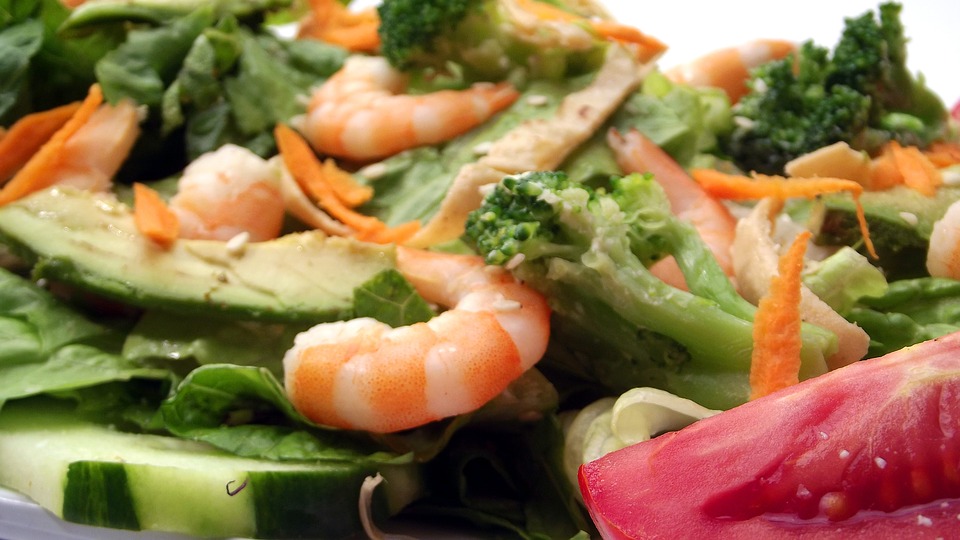 Parents deal with a lot of stress, and parents who have children with special needs experience it even more. It is absolutely crucial for these parents to keep their health in check. Stress raised cortisol levels and that can increase weight. Increased weight can also increase the odds of diabetes. It is always important to eat healthy with the exception of indulging a little here and there. Moderation is the key. Here is a delicious lunch recipe that is low cal, low fat and low carb and very satisfying.
Shrimp salad–
1/2 lb deveined shrimp (shelled), but in 2 inch pieces and cooked chilled
1 tablespoon minced green onion
3 tablespoon salad dressing (your choice, just as long as it is diet)
3 tablespoon of French dressing (diet)
1/2 cup of chopped almonds
1/2 cup of low fat cottage cheese
2 cup of shredded lettuce
1 tom. cut in wedges
1 teaspoon of chopped parsley sprigs
Mix the first six ingredients together.
Divide the lettuce evenly with parsley and tomato
There is lunch and enjoy! The calories overall should be around 280. I will be adding more of these over time.