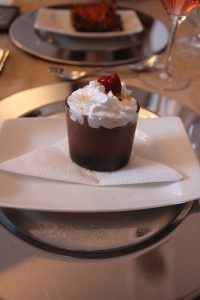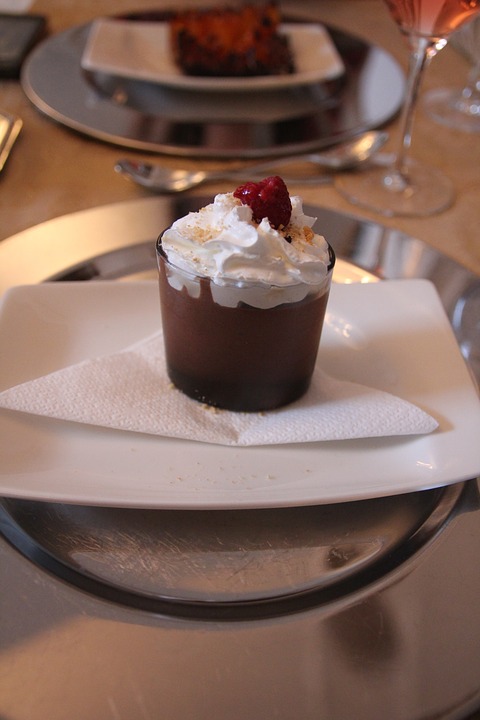 I have been enjoying the activity of collecting diabetic friendly dessert recipes. It is best for the family even if no one is diabetic. Cutting down on sugar in your diet is not only a way to reduce calories, but it's also a good healthy eating strategy to use for the long term. Decreasing the amount of sugar you eat lessens your risk of developing diabetes and other obesity related diseases.
One awesome low calorie and sugar dessert recipe is anything that involves sugar-free instant pudding. They're rich, creamy and delicious, and contain a fraction of the calories found in other regular pudding.
In this diet dessert recipe, satin smooth chocolate pudding envelops a light strawberry cream for a decadent taste sensation. It's the perfect fusion of chocolate covered strawberry flavor and creamy pudding goodness. To pretty your desserts up a bit, you can garnish them with fresh mint leaves, or halve four strawberries and place them atop the finishing dollops of light whipped cream. Yum yum!
Ingredients
1 4-serving-size package sugar-free instant chocolate pudding mix
2 cups low fat milk or soymilk
1 1/2 cups frozen light whipped topping, thawed
1/2 cup fresh strawberries, chopped (optional)
1 teaspoon strawberry-flavored extract
Few drops red food coloring
Additional frozen light whipped topping, thawed
Directions–
Prepare pudding mix according to package directions using the two cups of milk and set aside. In a small bowl, combine the dessert topping, strawberry extract, optional strawberries, and as much food coloring as you'd like.
In 8 small dessert cups, layer half the pudding, followed by the strawberry-blended dessert topping. Top off cups with the remaining pudding. Cover the cups with foil or plastic wrap and chill for at least two hours, or until set. When ready to serve, uncover cups and top each with a dollop of the remaining whipped topping. Bon appetit!