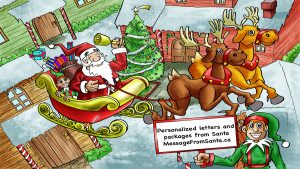 When the holidays are approaching, and if you celebrate Christmas, you may be dreading the holiday stress! Yes, you have all of that cooking to do, all of that money to spend, and possible family quarrels to deal with! However,  your kids are most definitely not concerned about any of that. And they shouldn't be because this is a time that is meant to bring them so much joy. That said, they are super excited about getting presents from Santa. In fact, when December hits, the kids are becoming more and more excited about Christmas. Especially once the decorations are being put up, which they are anxious to help you out with!
Your kids are likely telling you what they want for Christmas as early as August or September. That is how excited they are for the holidays.- even if the weather is still 30 degrees Celcius.
Because your kids cannot wait for Christmas when the holiday does come, can you imagine the look on their faces if they receive a personalized letter from Santa, as well as a package- just from Santa? Nothing would make them happier after receiving a beautiful surprise on Christmas morning.
The fantastic news is that MessageFromSanta.ca will make that possible for your kids! There are 5 different packages, along with 4 letter templates to choose from. Examples of these packages are:
A personalized letter from Santa, with official Santa Wax and Magic Reindeer Food.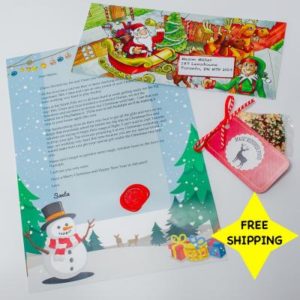 A personalized letter from Santa with wax, as well as a personalized ornament, Jingle Bell, Nice List Certificate and more!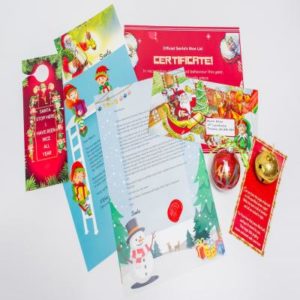 A personalized letter from Santa with wax, Hot Chocolate with a cup, Santa Key, Nice List Certificate and more!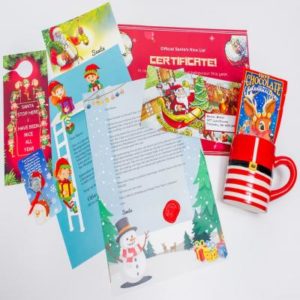 Christmas is a holiday which is all about togetherness and love, and MessageFromSanta is around to provide personalized gifts and letters from Santa which will not only make them feel more appreciated but also loved. MessageFromSanta was created by a mom with two boys who not only love the holidays but understands how valuable it is for kids to receive beautiful surprises, such as receiving a personalized letter, as well as gifts from Santa himself
The beautiful thing about the company is that if you have a personalized letter that you want to be sent to your kids from Santa, you can most definitely have that happen. All you have to do before you order your package, send MessageFromSanta the request and include the text which you want to be used. Be sure to also include which letter template you would like. Once your order comes through, they will print your letter and include it with the rest of the order.
The major credit cards are accepted, which are Visa, Mastercard, and American Express. Packages will be sent 2-4 days after ordering. If you order after 5 pm, the package will be shipped the next day.
As far as cancellations go, you will be refunded if you make the cancellation before the item has been shipped.
It is only February and we still have Easter and summer to look forward to, however, be sure to bookmark this page during the fall because you will need it by then since holiday season will be right around the corner!