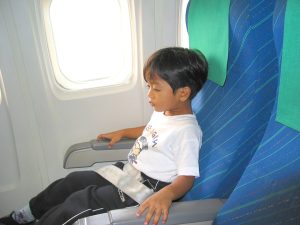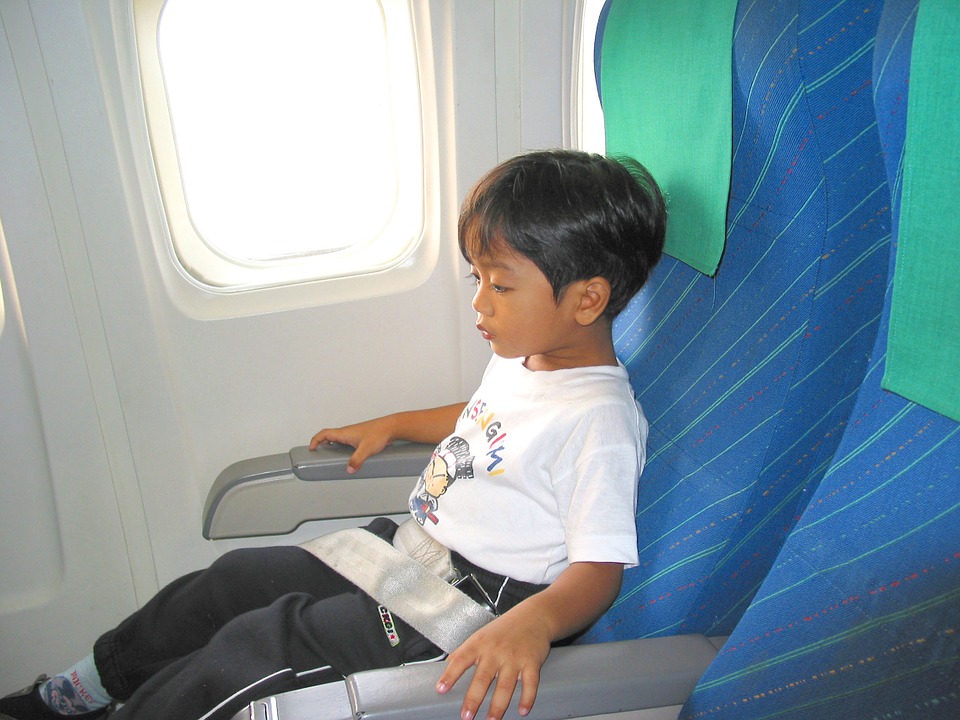 As a mom, you know that traveling with children can be tough, especially when traveling by air. Your kids may not have the patience needed to endure the long security lines, frequent delays and endless walking at the airport — to say nothing of the stress they may experience during the flight itself. The noise, cramped conditions and pressure changes can make kids extremely nervous or cranky — and that's not good news for you, either. You may be able to keep your kids busy temporarily with a video game or toys. Though chances are, you'll need to employ some extra planning and strategy to help ensure a more stress-free flight for your little ones and yourself.
Fortunately, there are many small ways you can help relieve your kids' anxiety if they're not looking forward to your flight. They also can help you keep your wits about you during the flight so you can be there for your kids. For example, it's important to prepare before you even leave for the airport. Make sure your kids are wearing comfortable clothes and help them do research about your flight and your destination so they can feel more at ease. Avoiding caffeine and alcohol before your flight means you are in a calmer state of mind, as well. If you have the option, purchasing seats closer to the front of the plane will cut down on the turbulence you may experience. What's more, you and your kids will exit the plane sooner.
During the flight, keeping your kids distracted can help them feel less anxious about the experience. Be sure to bring your kids' favorite games or activities. Or, try to schedule your flight around your kids' regular bedtime or naptime so they'll be more inclined to sleep through the flight.
No parent wants to be the one on the flight with the crying kids. However, with proper planning, you can reduce the anxiety your children may be feeling about the trip. The accompanying guide from Latitude 33 Aviation contains some simple tips for overcoming anxiety about flying. Be sure to follow its advice, and you can make your next trip a lot easier for you and your kids.
Infographic from:
Latitude 33 Aviation