We live in a fast-paced society, and people are focusing on the large and superficial material things while they ignore the little thing that must never be taken for granted. There is nothing wrong with striving to live a life that you would be happy with, aiming to go on the trips you want, own the house you want, and have the clothing you want.
In fact, people need to be encouraged to go after their dreams and meet their goals. Yet at the same time, in order for any of that to happen, they have to practice gratitude for the gifts and blessings that they already have so they can move onto the next step. And another thing that people fail to do is live in the moment. They are either dwelling on the past, and focusing on regrets and living in the future by being anxious. No wonder a lot of people are not happy. Chances are these individuals were not taught to live in the moment, and to be thankful for what they have when they were children.
Children need to be taught from a young age that they need to show gratitude for the gifts in their lives, large or small as well as how to live in the moment instead of worrying about the future. This is why author Elchanan Ogorek, is currently working on a book for children to convey that message: The Present is a Gift: A Children's Book on Mindfulness.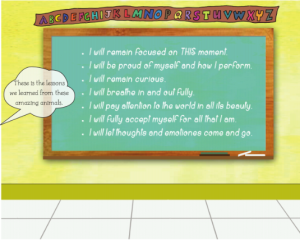 The Present is a Gift: A Children's Book on Mindfulness is there to teach kids the importance of living in the moment and showing gratitude. The book encourages children to never rush what they are doing, to stay focused, to be proud of themselves, and to also stay curious so they can keep learning!
This book also encourages children to pay attention to the small details, to accept who they are, and to allow thoughts to come and go. There are beautiful and colorful illustrations of adorable animals, so kids that are reading the book will smile and learn at the same time.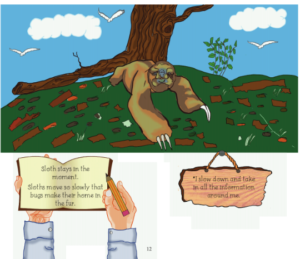 What inspired Elchanan Ogorek to write this book are that firstly, his two sons always remind him to be mindful, and grateful for the little things in life. He loves yoga even though he doesn't practice it all that often, as well as mindfulness. He has a mission to share this with young readers. The earlier children learn these concepts, the happier they will be as adults. Not to mention, kids end up falling into the negative beliefs that they are not good enough, and this book helps encourage them to be proud of who they are and to accept themselves. The earlier they learn this, the happier they will be when they are older.
The Present is a Gift: A Children's Book on Mindfulness is estimated to be ready in May 2018,  will be self-published, and available on Amazon. However, there is still more work that needs to be done, and your help is needed. In order to help this book become available so it can teach children the value of mindfulness, gratitude, and self-acceptance at a young age- so they can help make the world a better place as they get older- your help is needed.
Please share Ogorek's Kickstarter here: https://www.kickstarter.com/projects/94236752/the-present-is-a-gift-a-childrens-book-on-mindfuln,  so this wonderful product can come to life in the spring!