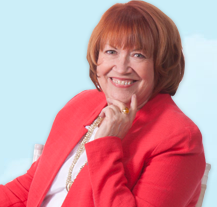 On the last Expressive Mom Show, the topic of child safety was covered. Child safety is one huge worry that parents have for a good reason. Especially after knowing the serious problems with bullying and other factors. My guest was Dr. Heather Harder and we discussed those facts on the show.
Dr. Harder is an author of the Empowered Parenting Guides including EMPOWERED PARENT'S GUIDE TO THE ANGRY CHILD: How to Cool Down a Hot Child, professional speaker, political activist, and modern day mystic. She earned her Bachelor and Master of Science degrees in education from Indiana University and a Ph.D. from Indiana State University. She is a past professor of early childhood education at Governors State University and was the coordinator of the Graduate and Undergraduate Early Childhood Program at Governor's State University (IL).
For over 25+ years, Dr. Harder has worked with Fortune 500 companies, educational institutions, government agencies, healthcare organizations, and nonprofits as a speaker, educator, consultant and coach. During this time she has confronted limiting attitudes, assumptions, beliefs, and practices with her inspired, occasionally controversial, and always though-provoking insights.
Dr. Harder and I discussed the facts about child safety, which goes beyond bullying. We also talked about the traits of a "child predator", and the truth about what we were taught as children about "stranger danger". She revealed the facts about "stranger danger". My eyes were even opened during this interview. This is an important podcast about child safety, a must listen for parents.
Connect with Dr. Harder http://www.heatherharder.com/.
Like on Facebook https://www.facebook.com/Dr.HeatherHarder
Follow on Twitter @heatherharder