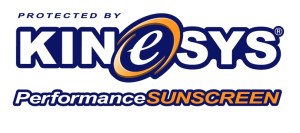 On the latest Expressive Mom Show, I interviewed the co-founder of Kinesys Inc – Performance Sunscreen, Jeff Kletter and he shared the truth about how harmful the Sun's UV rays really are. As parents, we do what we can to educate ourselves when it comes to keeping our families and children safe and healthy. For instance, there is a lot of information out there on the truth of how processed food can wreak havoc on your health. As a result, many families are eating organic foods. However, a lot of parents are not aware of the dangers that come with being exposed to the Sun's UV rays for prolonged periods of time. They may know a little about that fact. Therefore, on hot sunny summer days, they will slab sunscreen on their kids' exposed areas of their skin. Then they will slab sunscreen on themselves, and then will immediately walk out the door. Jeff had said that when you are applying sunscreen right before walking out the door, that is not going to be helpful. It is essential to give the sunscreen time to work its magic before walking out the door and needs to be applied at least 20 minutes before hand. He also shared that if you are only using sun protection during hot sunny days- and don't put sunscreen on at any other time of year or during cloudy days, you are still very much exposed to the Sun's harmful UV rays.
If you are a skier, snowboarder, or if you hike during winter- you need sunscreen! The UV rays are just as strong during winter, spring, and fall as they are in the summer! If you are going on exotic cruises like to Alaska in July or to Antarctica in December- you need to bring your sunscreen! Just because those areas are in higher latitudes which are away from the Sun does not mean the UV rays are less dangerous! In fact there are ozone holes in those regions which is another reason to bring your sunscreen and to protect your skin if you are going on cruises to those areas. Jeff shared other useful information when it comes to skin protection, and we discussed the types of UV rays, and how you are effected by them. This podcast is a must listen for any parent, or anyone!
Here is a picture of their samples, taken on my kitchen counter.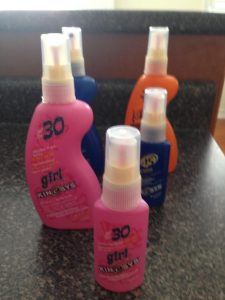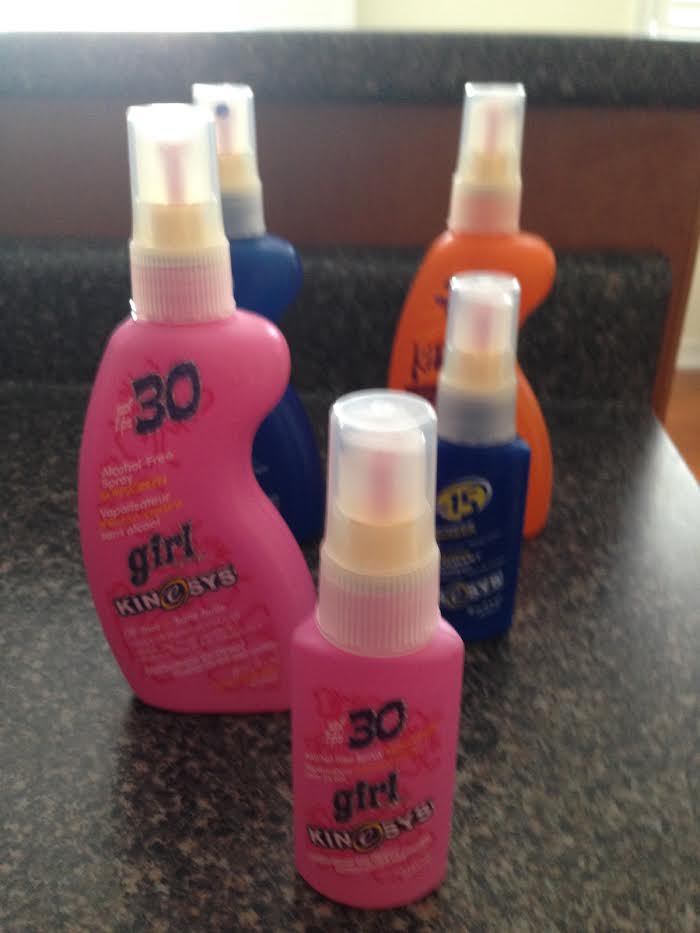 Kinesys sunscreen is alcohol free, and some have no fragrance and others have a nice soft smell of Mango. They sell their products in bundles as well such as a complete family kit, travel kits, and kids and parents kit. They sell sprays, as well as a SPF 30 sun protection stick and zinc ointment. What I love about Kinesys sunscreen is that they are so easy to apply, and is oil, alcohol, paba, preservative and paraben free. They are also hypo-allergenic and non-comedogenic, and water and sweat resistant for 80 minutes. They have the topical antioxidant vitamin E to scavenge free radicals, and are gluten free, cruelty free and vegan. Kinesys sunscreens also do not require any heavy rubbing and they are not oily so you can put it on your face without having that yuck feeling! Not to mention, after application it dries fast. The sunscreen allows pores to breathe normally and can withstand vigorous activity. Stay safe and healthy, and protect your skin from the harmful UV rays.
Connect with Kinesys Inc http://www.kinesys.com/
Connect on Facebook https://www.facebook.com/kinesysinc
Follow on Twitter @Kinesys_inc