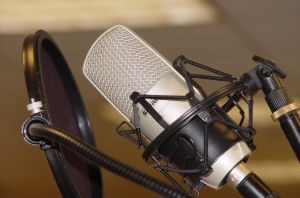 I am so glad to have finally launched The Expressive Mom Show on Friday. It was only a 5 minute intro to the the upcoming series which will be running a half hour long on Fridays at 10am PST/noon CST/pm EST. As you already know, I am a married mompreneur with 2 kids. I have a teenage daughter, as well as a son with ADHD and autism. I am also an avid blogger, social media consultant and manager, author, and a part time astrologer and I love podcasting. I run another podcast called Getting Social with Miriam on Tuesdays at 10am PST/noon CST/pm EST., which is about: social media & business, influential entrepreneurs in various niches are interviewed.
However, The Expressive Mom Show will focus on being a mom, parenting, and parenting children with special needs. There will be exclusive episodes on raising children with autism, as well as ADHD. However, the podcast will focus on other aspects of parenting such as:
How to communicate effectively with your children
Having your children do chores
Proper nutrition for kids
Bullying
Raising responsible children
Nutrition
Marriage and kids
Important life lessons for children, example: why failing is a great thing for them to learn.
Being a mompreneur, and how to juggle raising children while working.
I am also very excited to say that I already have guests lined up for this podcast. Be sure to check out the brief intro to this podcast below.
Please like The Expressive Mom Facebook page http://www.facebook.com/ExpressiveMom
Follow @AnExpressiveMom on Twitter.
If you would like to become a guest for the show, please email your name, what you want to cover, 10 questions, as well as an image at media [at] expressivemom [dot] com.