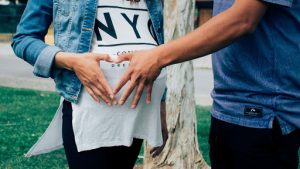 The recent news about Toys R Us and its Babies R Us branches going out of business has been quite unsettling for many parents. Expectant moms with Babies R Us registries have been understandably worried and upset because they don't know where else to turn to create a new registry. 
However, if you're one of these moms, you don't need to worry because you can import your Babies 'R' Us gift list for safekeeping at MyRegistry.com. Then, you can easily replace the gifts on your time—or let the company's registry concierges do it for you. Import your Babies 'R' Us registry to MyRegistry.com now.
There are also many perks you will receive when you create a baby registry with MyRegistry.com. The first perk is that it is so easy to use MyRegistry, because all they have to do is put the "Add to MyRegistry" button on their browser's bookmarks bar. When you find an item that you want online, all you have to do is click the button to add the gift to your Baby Registry (and for those who are getting married, you can create a Wedding Registry as well). 
Not to mention, you have the advantage of syncing store registries and importing registries from other stores to create one, universal gift list. Some of the stores that you can sync from are Amazon, Best Buy, Dillard's, Bloomingdale's, CB2, Crate & Barrel, Crate & Kids, Pottery Barn Kids, Target and more! 
You also have the option of registering for cash with a cash gift fund. You can use this cash for the nursery and for many other things as well! And, if you know what baby products you need but don't have specific styles or brands in mind, you can visit the inspiration boards at MyRegistry.com. They are packed with gift ideas so you will have an easy time choosing everything you need for your new baby.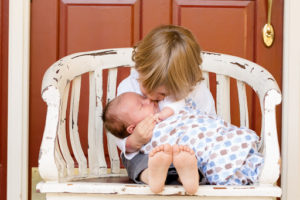 The other wonderful thing that this company offers is a handy MyRegistry.com app. The app allows you to scan any product barcode with your smartphone so you can instantly add it to your gift list. Your guests will appreciate this feature because you can scan and compare prices to find the best deals on the gifts you need! By the way, you can add gifts from stores without websites as well, which is a rare thing in this day and age. However, it does happen from time to time. And, if you are confused about something, their customer service team is available by phone or live chat seven days a week.
You can also announce and share your registry by sharing gorgeous eCards directly with your friends and family, and they can also do the same for you to let others know! If you want to share your gift list with all your social networks, you can do that by customizing your registry's URL. You also have the option to download and print gorgeous registry announcements so you can add them to your invitations to your shower. 
Last but not least, MyRegistry.com wants to make sure you're getting the benefits you deserve! They encourage you to check the amazing rewards that can easily be yours when you create registries with their partners in retail. If you are an expectant mom in Canada, you will want to go and register right here. Are you now feeling relieved after hearing that Toys R Us is closing up?