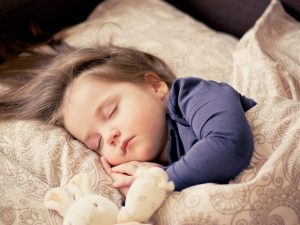 Becoming a parent is something from another world. It changes you and your whole life with new adventures that will make you happy enough to want to have even another baby. The experience is unique and special; it moves you and gives you new skills that you did not think you had.
Even so, taking care of a baby is not an easy task and we all know that. Being aware of their needs is an art that little by little parents learn. That is why it is said that during parenting, both parents and babies learn.
The great secret
Sound Cradle, has been commissioned throughout its career to use white and pink sounds that give the baby that feeling of calm and relaxation to the point of being able to sleep peacefully. This helps parents significantly as it saves them all those hours they spend trying to make their baby sleep.
The music and the sounds that it brings are capable of changing the world on their own. The frequencies have a hidden magic that humans do not fully understand, however, we know how to use them.
Best of all, Sound Cradle uses nice quality sounds which are designed to mimic those heard by the baby while he or she is still in the womb, for example: blood flowing through veins and arteries. This will make the baby feel in a comfortable and familiar environment.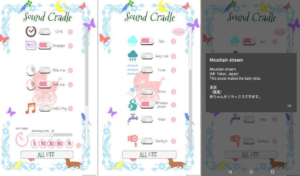 Things you have to know
Sound Cradle is an incredible app which although it has not received a lot of attention, it is still worth recommending. One of the reasons why anyone should do it is because the developers genuinely care about their users. That means they are always looking to innovate and make them feel loved and heard.
That's why, if you have a sound that you think can help calm your baby, you can suggest it to the developer staff. So, in the next update, you could find it in the repertoire.
On the other hand, there is a variety of sounds and songs in Sound Cradle for you to choose from. These can be completely adapted to the tastes of each user and also to the demands of each baby.
The app is a nice alternative for those mothers of newborns and helps them mix unique sounds to make their own ones. In this way, they can successfully achieve those which are heard while in the uterus.
From the mountain streams, white noise, to sounds of rain and ventilators, your baby will feel in a much more relaxed place. In addition, this application helps develop the sense of hearing, which is quite important for the growth of your child's abilities.
Sound Cradle is quite useful especially for modern parents who seek to make the process of taking care of their babies a lot easier with the help of technology. Give this app a try and you will see how your baby will sleep peacefully.
https://play.google.com/store/apps/details?id=llc.symphonicgarden.soundcardle
https://itunes.apple.com/us/app/sound-cradle-baby-sleep-soundly/id1268611507
https://www.amazon.com/gp/product/B078867BZL