Nothing starts the day better than a freshly brewed cup of coffee. That is why so many people like to head to the coffee shop each morning to get that so they can enjoy it and utilize the caffeine to help them stay awake for another busy day. However, whenever anyone goes to the coffee shop each day, the costs of it add up. If an average cup of coffee costs about $2 a cup which is purchased every day in a year, that alone costs $730 per year. That is a lot of money that could be used for something else worthwhile or can be a significant contribution to your retirement savings each year. 
That is why you will want to go and invest in the French Press coffee set. You can save your hard-earned money by brewing your own coffee at home, and the time it will take to do so is only an extra 10 minutes. It is so easy to do and it's quite inexpensive. In fact, the coffee set costs a fraction of the amount of money you are spending on the cups of coffee you purchase from coffee shops. 
The coffee set includes the Parthaux French Press, the coffee grinder, as well as the thermal travel cup all for a low price which is a sweet deal. And if you have never brewed your own coffee before, it is so easy to do. All need to do in order to adjust the intensity of the taste of the coffee is by adjusting the amount of water, the amount of coffee, or the size of the grind of the beans.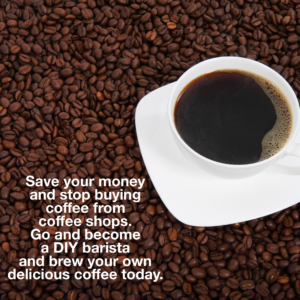 The press is also large enough that you can brew several cups if you like. And if you are concerned about using the grinder especially if you are a first-time user, don't worry. The grinder is extremely easy to use as you will become a DIY barista in no time.  You will learn in no time how to find the proper grind to make the best coffee that you have ever had!
Another great component of the set is the thermal travel mug! This travel mug is great because it will keep your coffee hot for the time required to drink the coffee. It also is perfect for preventing any of your own brewed coffee from spilling, and it also has a super cool appearance! 
If you are a coffee lover in which a large portion of the human population is, then you are going to want to get the Parthaux French Press kit or any of the individual products! Put it on your wishlist for your birthday or for Christmas. And remember, Parthaux is there to answer any questions that you have. You can always refer to the FAQ section of the website. But with the high reviews that they have received from happy customers will tell you right there that this is the best investment that you can make!