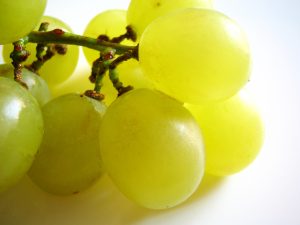 I understand how hard it is to find snack ideas for your kids. Especially since all they want when they shop with you at the grocery store are unhealthy packaged bars that are full of all kinds of preservatives. The problem is, if you give them healthy snacks like fruits or vegetables without adding any kind of fun to it, they will only crave the bad stuff more.
The trick to exciting your kids with snacks that are healthy for them is to add fun to it! How can you possibly do that? Easy! Create a fun recipe that consists of healthy food. By the way, adding a little bit of something that is considered unhealthy is okay as well because remember that moderation is the key for everything. Let me share 2 healthy snack recipes that my kids really enjoy.
Recipe #1 is Fruit Kabobs
The kids really enjoy this one because it is so much fun. Not to mention it is naturally colourful with no food colouring added. This is what you need in order to make fruit kabobs.
Wooden Sticks
Any kind of apple
Tangerine
Banana
Small amount of red or green grapes.
All you need to do is take the grapes off of the stem, and then cut the tangerine into sections. Then slice the apple and banana. Push the fruit onto the wooden sticks, and be sure to alternate the fruit so it looks like a real kabob! The kids love that.
The second snack recipe I want to share is a little less healthy than the first, however as I said before, moderation is the key. This one only involves a few seconds of time to make.
Recipe #2 is the Monkey Mix
The Monkey Mix is a great snack for kids to pack in their lunches for school. In order to make several servings of this, you need the following-
1 cup of banana chips
3 cups of Cheerios
1 cup of chocolate chips, or raisins
1 cup of flaked coconut
All you need to do is just mix it all up and put it in a giant Ziploc bag, and a half of a cup of the mix makes a great daily snack for your kids to bring to school. I will keep adding more recipes on this blog.