I want to share a bit about how the basement progression is coming along. Yesterday, the guys delivered the dry wall and other materials. They just plopped them into the garage.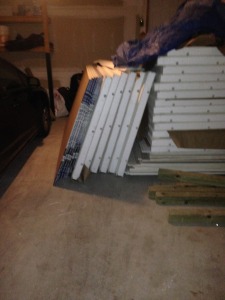 On the driveway on the right side (which is my side), a huge bin was also dropped off for the waste that would be accumulated while building. That means I have to park behind the bin and my side of the garage has been taken up by the dry wall and the bin. Oh well. Thankfully it will only be for a few weeks, and this is all being done before the real bad weather hits.
However, today the guys were working away for several hours and got a lot of the walls up. They had a bit of a difficult time getting the dry wall pieces down the stairs. However, they managed and worked quite hard. This is what they have done today.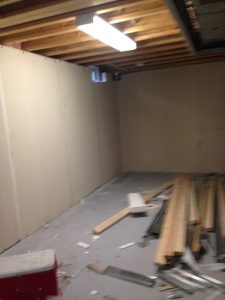 We still have a ways to go before the basement is finished however, it is great to see some progress. And definitely a cool thing to see some walls up. I am not sure what the next step is. I guess I will find out on Monday.